Cluster Mad4AM
Multisectorial Accepted Development FOR Additive Manufacturing
Developing the additive manufacturing for industry and health SECTOR
What isMAD4AM's NetWORk ?
The Research Cluster MAD4AM ("Toward a Multisectorial Accepted Developpement for Additive Manufacturing") involves an interdisciplinary consortium of research teams within different area:

– process engineering of food and polymer materials (GEPEA)
 -mechanics of materials and civil engineering (GeM),
-food and bio based functional materials (BIA INRA)
-bio-compatible materials bone osteoblasts (RMeS)
-digital, process control/monitoring, machines and robots behavior (LS2N)
– thermal transfer in material processing (LTEN)
-metallic materials and their processing (IMN),
– (bio)Polymer, (bio)composite and multifunctional materials (IRDL)
-evaluation of information systems in supply chains and product development (LEMNA)
-law and technological innovations, health law, consumer law, and liabilities (DCS).

Last but not least, regional companies from industrial sectors where AM is emerging (Beneteau (Naval), VMI (food) and Naodent evolution (health) participate in the cluster, bringing their necessary "user driven innovation" point of view and opening the way to other industrial partners.
MAD4AM is an integrated research cluster, dedicated to Additive Manufacturing (FA), managed by the CNRS and funded by NExT.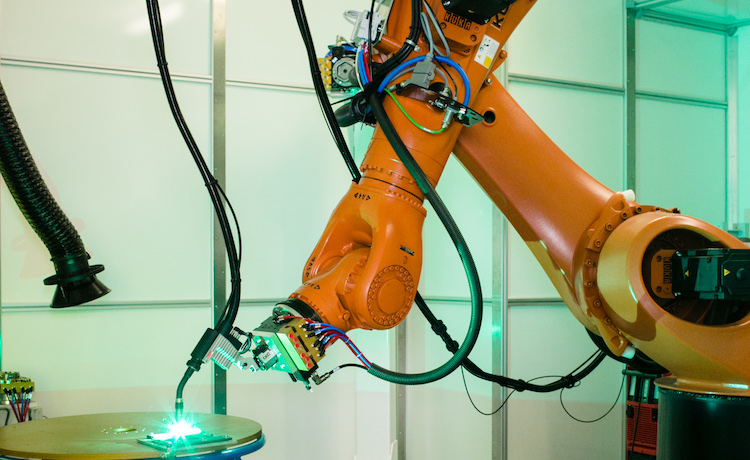 Researchers from different scientific areas
laboratories in the same consortium
Industrial sectors in which Additive Manufacturing is expansion
Researches & publications