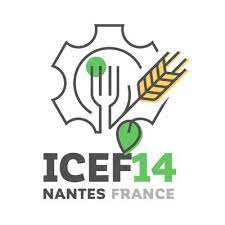 The 14th edition of the International Congress on Engineering and Food was held in Nantes (Cité des Congrès). The program was organized around the theme "Sustainable food production for a resilient food chain".
In this context, the Mad4AM network organized two interdisciplinary sessions on additive manufacturing in food and other sectors.
Speakers: Catherine Le Visage (RMeS, NU), Élodie Paquet (LS2N, NU), Ali El Hage (Segula, NU), Pedro Augusto (CentraleSupélec), Michael Ngadi (Mc Gill University).
The Congress was chaired by Alain Le Bail, President of the International Association for Engineering and Food (IAEF) and Professor at Oniris, and the session was organized and moderated by Eric Leroy, DR CNRS, member of GEPEA.
In the same context, we organized a workshop on June 21 in Hall 6 West. The event included several highlights: a visit to the M-lab with Yannick Ouvrard, a presentation of the MAD4AM cluster with Eric Leroy, a presentation of the Nantes University Innovation Ecosystem with Benoit Furet, and a presentation of Oniris with Alain Le Bail.
At the ICEF14 closing ceremony, we awarded the MAD4AM/GEPEA Best Oral Presentation on 3D Food Printing & Additive Manufacturing Award to Aaditya Venkatachalam, a young researcher from Wageningen University.
More information: https://www.icef14.com/