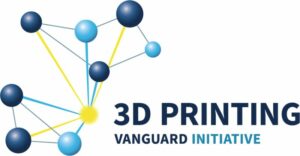 The Vanguard Initiative offers a platform for businesses, research clusters and knowledge institutes to meet and join forces in finding new innovative solutions.
The Vanguard Initiative organized an online event, the second of a series of meetings aimed to promote market deployment of 3D Printing solutions.
The program of this edition included several sessions, one of which being dedicated to "3D Printing of Large Parts".
Ali El Hage (SEGULA Technologies and Nantes Université) pitched a prospective concept on "Robotics and large-scale additive manufacturing applications in the construction sector".
More information: https://www.s3vanguardinitiative.eu/events/3dp-business-innovators-meeting-0